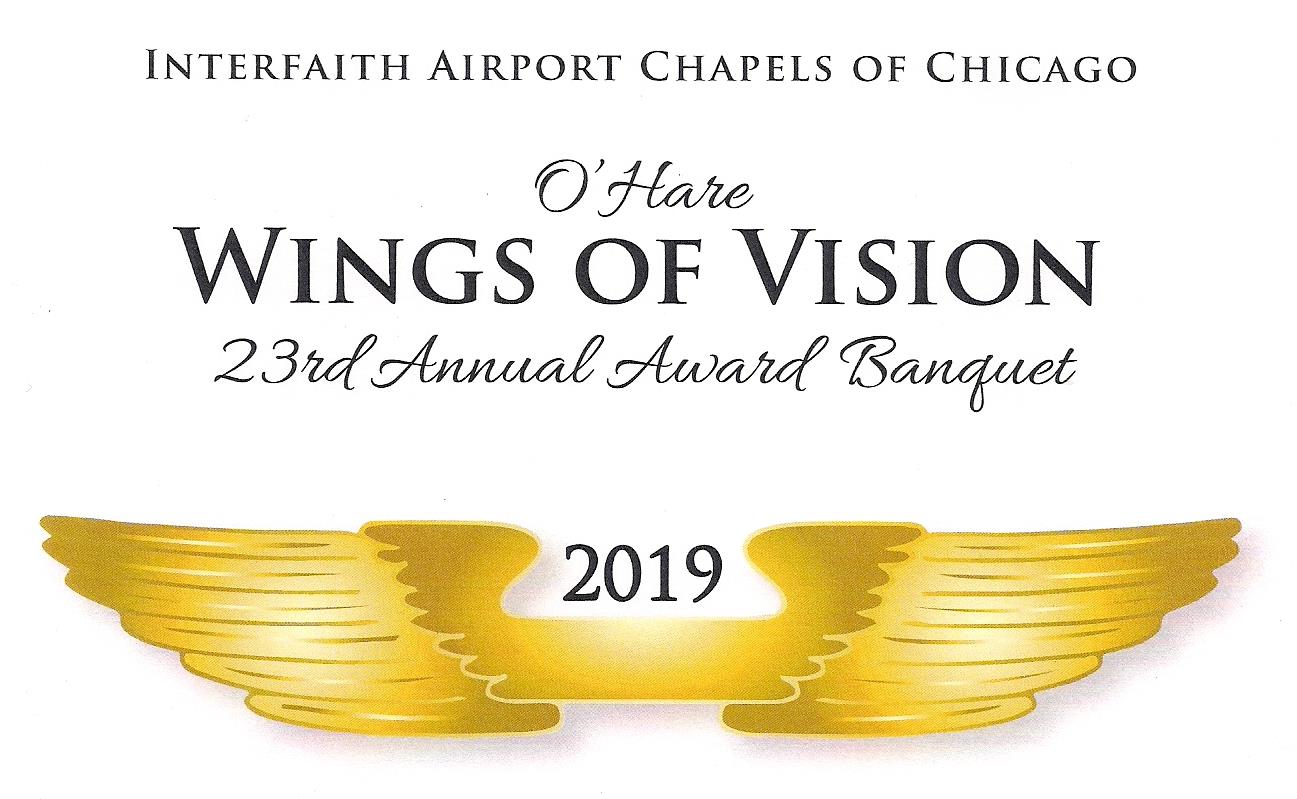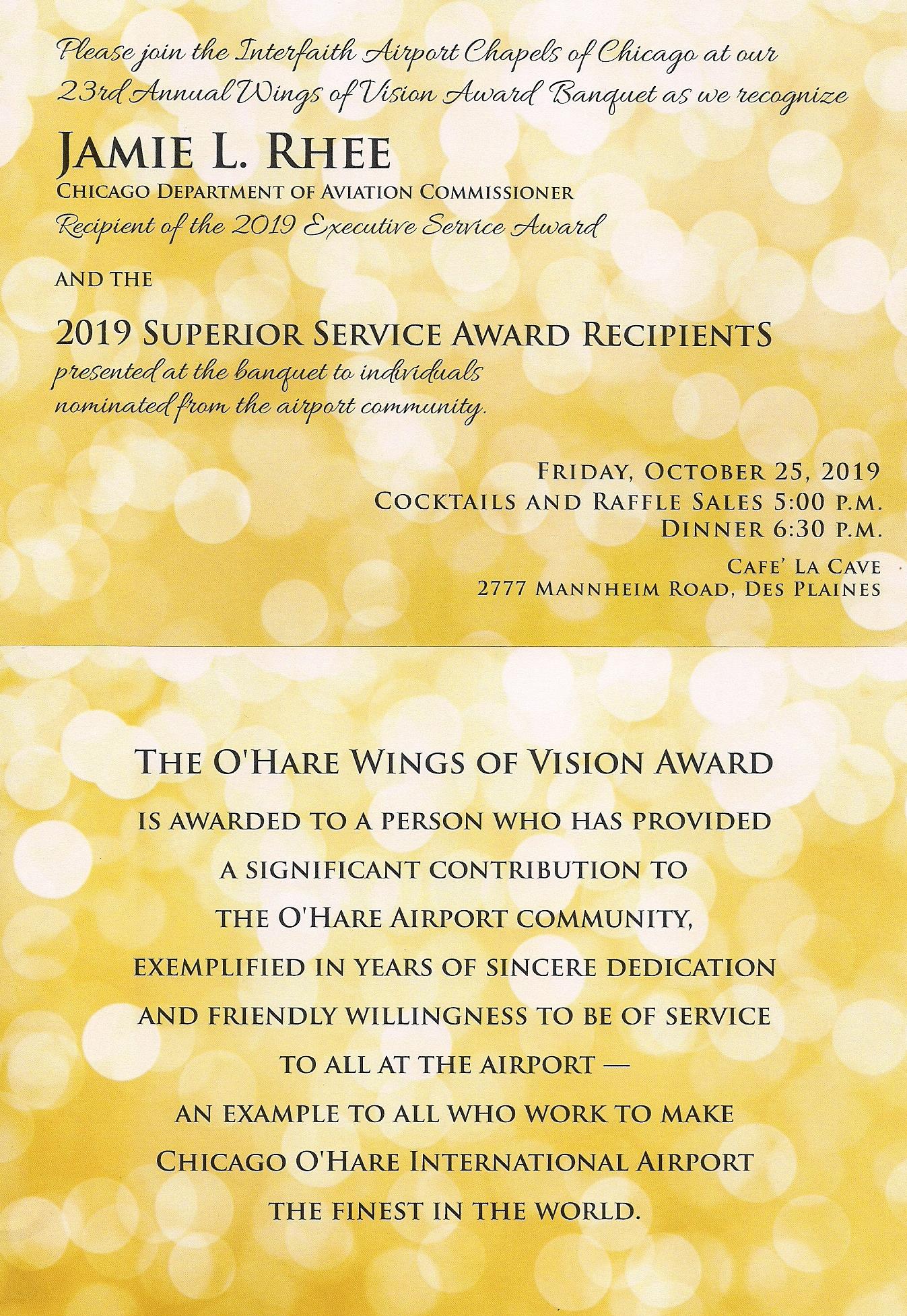 Please join us for our 2019 Awards Banquet!
It will be a wonderful evening of Cocktails, a delicious dinner, and an awards ceremony.
The evening will also include Wingspan, Wine Flight, and "Wing and a Prayer" Raffles!
(Raffle Official Rules,Terms, & Conditions)
Tickets are just $75 per person or $900 per table of 12. For more details please see the RSVP or call 773-686-2636.

If you wish to pay for your tables/seats online by credit card, or make a donation, goto Givecentral.
PLEASE NOTE: We must also receive your RSVP form to assign your seat & table number.